From June 2021 the Family Business Practice is delighted to have been asked to provide a monthly show on Black Country Radio Xtra which is an on-demand channel within the station's content.

Get the App Now!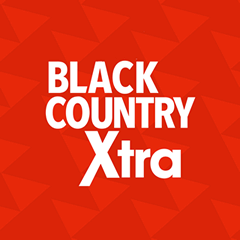 LISTEN TO GREAT INTERVIEWS OF FAMILY BUSINESS PRACTICE MEMBERS, THEIR HISTORY, THEIR PEOPLE AND WHAT THEY HAVE LEARNED RUNNING A FAMILY BUSINESS!
You can listen live to the show which is listed in the 5.00 pm Business Hour Drive Time slot on the third Wednesday of every month and is hosted by Steve Parker and Peter Roper with a balance of fun, meaningful insight, and most of all interesting people from family businesses!
To listen to the show live simply go to the app store, select Black Country Radio, download the app and then select BCR Xtra and listen on your mobile devices, so you can hear the shows wherever you are......
You can also download it from other App stores but make sure it is the official Black or Red Black Country radio logo. Or go to
www.blackcountryradio.co.uk
and look for what's on live at the Black Country Xtra slot on the home page.
Or if you missed the live show just click on the latest show recording here on the website!
Plus, also look out for other shows from practice members on drive time including Nicholas Lee, Rich Brown, and others – keep your eyes open on social media for when they are live!!
Yet another benefit of being part of the Family Business Practice!
Latest Show
NOVEMBER 2021 Iwona Sobolewska and Paul Hodgetts OCTOBER 2021 Claire Hill Lucy Edgar and Colin Noble
To listen to previous shows simply visit our YouTube Channel CLICK HERE!
August 2021 show
With Paul Spicer of LNP Sound and Ben Murphy of Iguana
July 2021 Show
With Sandy Hearn of Elite PA Solutions and Neil Lloyd of FBC Manby Bowdler
June 2021 Show
With Andy Mulligan of Sports Plus and James Godsall of Jukes Insurance