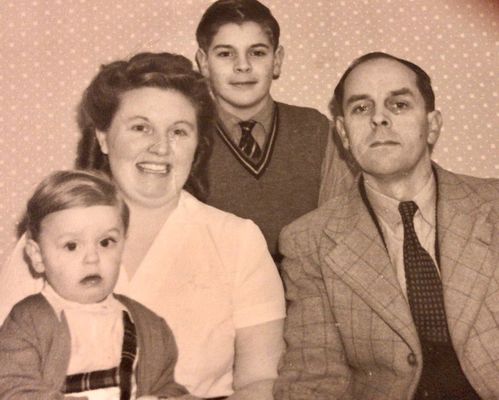 My mother passed away a few days ago and, as I write this, we have had the funeral and are now tying up her affairs. Naturally the family is sad, however it must be said she was in her hundredth year and, although she did not make three figures (missing by a just a few short months), she had a long life.
My parents grew up as part of a very different generation – married at the height of the battle of Britain, my brother named after a Spitfire pilot, and both with very real personal contributions to the war effort.
Joan Roper was a shy woman yet became a progress chaser in charge of four hundred men during the height of the war and at night was a fire warden in a plant that was full of explosive materials and a target for the enemy. It was Mom who taught me how to protect my head by throwing myself in the gutter if an air raid occurred, using a briefcase to shield myself. It is only in recent years that I realised that it was taught to me by someone with real experience and not a glib theory.
Fiercely proud and loyal to her family Joan lived a quiet life, with bouts of ill health brought on by the effects of the war, not wanting for many material possessions more to ensure her family had the best opportunity in life.
Although husband Arthur was very much a working man between them, they managed to get their two boys to state-run Grammar schools with the incumbent cost associated with it.
They were of a generation that did not shout about things, never boasted, were tough when needed to be but always there when needed. Very different to the way the world is these days – frankly, the world of social media, in fact, any media, would have been a complete puzzle to them.
Now both have gone but they have left a legacy through their children, grandchildren and great-grandchildren across the world, a contribution that will always be valued.
This is a snapshot of their story and of course mine as their youngest son, however in family businesses across the country the same thing happens every week. The generation moves on and the next takes over the baton.
As businesses and families, we have benefited from their experience, stewardship and love and it is our responsibility to pass on their legacy to future generations.
I will do my very best to do so.
And to remember them…
Until next time,
Peter.
PS: I hope you enjoy the photo... I've been told I haven't changed!