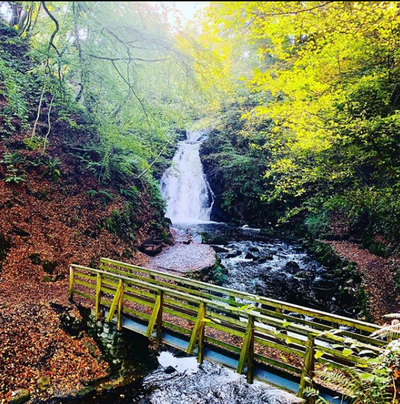 In recent months it has been hard for many people in business to have a 'magic moment'. Something so good it takes your breath away…
The recent sunrises particularly over Worcestershire have been fantastic.
The autumn colours of our trees have been and still are spectacular!
In sporting circles its easier to define: An unexpected football result (I managed to get Aston Villa spanking Liverpool in there didn't I!). Perhaps an underdog winning a motor race, a horse coming in at long odds, a swimmer beating the field and eclipsing their personal best etc.
But in business 'taking your breath away' in a lot of circles tends to concentrate on the negative, a failure to deliver a parcel, the post being late, a misplaced email or perhaps even a broken promise.
The saying tends to morph into 'well you couldn't catch your breath!' followed by an expletive or two perhaps…
Right now, in our various events I have been continually suggesting we all ask of our clients, prospects, networking contacts and business in general, one simple question:
"What do you need right now?"
The answer might surprise you; it might astound you and it might even take your breath away!
The important thing is you ask the question.
Because in my experience, most people neither ask the question nor are asked it of themselves. And therein lays the rub.
If you do not ask the question how can you help someone?
How can you perhaps have a new client?
Some new business perhaps?
I suggest if you ask the question you might be able to help with the answer and maybe even take someone else's breath away and hopefully in a good way!
How about you?
What do you need right now?
Perhaps we can help because certainly, we would like to try. You know where we are!
Until the next time…
Peter.