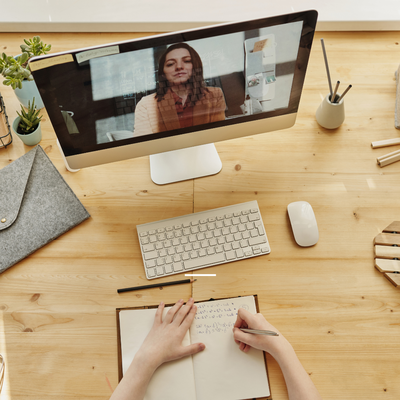 Currently, the event industry is on its knees and frankly, we can see very little good news on the horizon.
Last week I was privileged to attend my fifteenth
PSAUKI (Professional Speaking Association) annual convention.
Many of the 250 plus delegates were professional speakers, trainers, consultants, moderators etc who make their living either keynoting at conferences or delivering training and development sessions around the world.
How could an online conference deliver an even remotely successful event to such an audience steeped in all things face to face based?
As a family business, we were, pre Covid19, delivering seventy-plus events for the Family Business Practice and well over one hundred for other clients. Very few attendees at these events would have given a moment's thought to try to run a full conference
virtually
, let alone dare for a degree of acceptability…
Well, how wrong were we?
The conference, which was a whole weeklong, has been an incredible success!
Yes, a few delegates found it challenging but in the main, there has been a huge amount of applause. Plus, most surprisingly at first, an outpouring of emotion as the Convention allowed the community to spend time together, laugh and cry together and in a way you would not have suspected pre lockdown.
The key was to use a combination of approaches including a dedicated event platform supported also by Zoom sessions, plus a ridiculous amount of hard work and dedication by the operations team.
As a proud Dad, I cannot tell you how in awe I am of our team for producing such a result.
As a twenty-year member and Past National President of the PSAUKI, it was so wonderful to see the convention team pull off such a staggering success.
However, as a seasoned event professional and lover of events, I saw something even more significant.
The event proved to me that virtual is here to stay.
Yes, when we finally can get back together, we will see many traditional events return, in fact, I predict we will all probably go a little overboard to celebrate when it happens. However, in my opinion, be very clear that an online event, run professionally, by people who know and understand how to create success will be in high demand.
The finance people will love it, those who don't want to travel will love it, the time-poor individuals will love it, those with health challenges will appreciate it and eventually as it all settles down we will all love it too.
So the question for family businesses connected to the event industry must face is – 'Do you continue to wait for when events come back or do you embrace the new technology available and give people what they want?'
If you need help with this thought perhaps the Family Business Practice can help?
You know where we are!
Until the next time…
Peter.