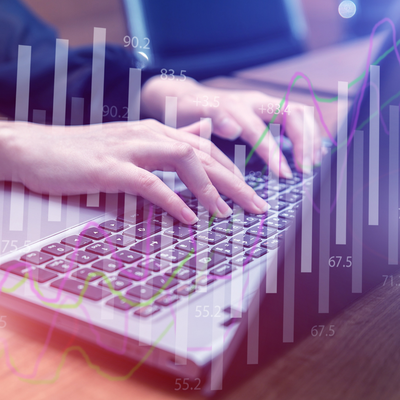 Technology can and does deliver enormous change very quickly. The previously static world of accounting software is a case in point and has changed considerably over the past five or six years. What is now termed "
Digital
or
Cloud Accounting
" delivers a fresh landscape for small businesses. They now have easy and inexpensive access to the sort of technology that large companies have spent vast sums on for many years … and in truth much more too.
There are a number of providers in the market with each having their own distinctive approach. You may be familiar with the advertised offerings of Sage, Quickbooks and Xero, though there are others including Free Agent and Wave. We have a very clear preference for Xero, used by more than 650,000 UK businesses, because it is incredibly user friendly, jargon free and as a result easy to learn to use – perfect for a non-accountant small business owner.
We like to talk about 6 aspects of "The Digital Difference"
The software works where you are. Access is from any connected device, so you no longer have to be in the office to access and process your data. Issue an invoice from your mobile phone – no problem!
Invoices are sent directly to the right person by e mail so no more "lost in the post" excuses. Customers can easily pay online by debit or credit card and best of all there is an easy and very affordable way to automatically collect payment by direct debit. This is all a great boost to cashflow – the lifeblood of any small business.
Accounting tasks can be automated so you can devote your time to what is important in your business. We are still to meet anyone (fellow accountants excepted) who went into business to do their accounting!
The software is provided on a low-cost monthly subscription basis with just a month's notice required to end the service. As it works on any connected device there is no need for expensive or computers to use it.
Your numbers are there in front of you in real time. The software links directly to your bank account. Gone are the days of sending papers and receipts to your accountant and waiting to be told if you had made a profit or loss! Cashflow is the single most important aspect of controlling the finances of a small business. The software clearly spells this out to you and provides sophisticated tools and insight to be able to effectively and effortlessly manage it.
Reduce (or even eliminate) Paper
Your data is all stored digitally. No more bulging filing cabinets or shelves loaded with files. No need to print anything out at all – another money saving factor to boot! Great for saving office space (yet another cost saving) and the planet too. The much talked about paperless office has arrived.
Your data is robustly protected with multiple layers of access security. It is backed up automatically and doesn't reside on your device at all. If a device is lost, stolen or fails there is no data loss. Just connect to your data with a different device.
Such is the pace of change that new features are introduced regularly. All users are on the latest version. Remember when you bought software only to find it was soon out of date and a costly upgrade was required? It also grows with you. It may be sold as small business software, but it is incredibly capable. A small company will have to grow considerably before needing to move to the massively more expensive corporate systems.
If this has whetted your appetite to learn more, we would be pleased to talk to you and demonstrate The Digital Difference. Please get in touch at
info@vertisaccounting.co.uk
or on 01905 928128
Vertis Accounting Limited is a member firm of the Institute of Chartered Accountants in England and Wales based in the magnificent grounds of Worcester Cathedral serving small business clients in Worcestershire and surrounding counties. The firm has over 30 years of professional experience and are proud partners of Xero.