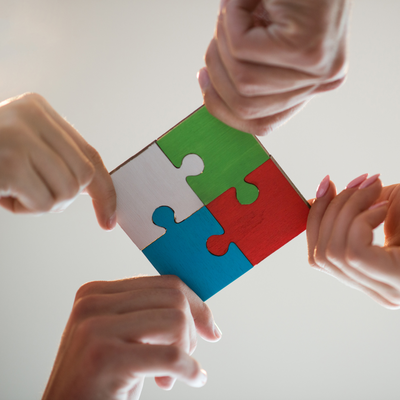 Here at the practice, we have lots of sessions where we ask challenging questions of ourselves and our members. One of the key Check-ins we had in January looked at what we all learned from the previous year, and I have been asked on several occasions to publish the discussion. This would be a lengthy process to do, and in my experience most people would not stay the course! So for the next few weeks I will list one of the nine keys that came from the discussions and my take on them.
This week: Collaboration only happens with shared values.
Many of our members have been acutely aware over the last twelve months that collaboration in many cases was the perceived key to survival in challenging times. Many have created all sorts of joint opportunities and been open to looking at different ways of doing things both with different individuals and organisations.
However, a percentage of these have simply not worked. The conversation with me has always started with hesitancy, and in some cases, a sharp intake of breath.
In short, the collaboration hasn't been the success they had hoped for. Indeed, I can think of one very recently which I had set up for the practice involving three of us.
The challenge is two of us are very keen and share similar values however, the third person is somewhat reticent and increasingly it has become obvious, at least to me, their value sets are very different to the two of us. In short, the collaboration is going to fail…
I do believe that 2020 has shown to many individuals and business the need to consider values as the real area of investigation when dealing with people, particularly in new relationships. I think the time spent in lockdown has made us more aware of our fallibility and that of others.
Don't forget just because someone doesn't share your vales it doesn't make them a bad person, just that they see the world differently.
The question is are you both happy with that in a relationship?
If you are having a challenge with collaboration, we have many experts in the practice that can help you with this subject – just let us know!
Until the next time…
Peter Roper