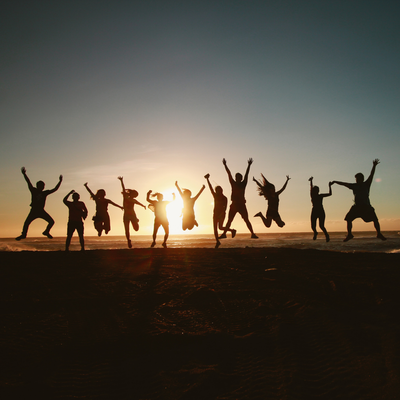 Here at the practice, we have lots of sessions where we ask challenging questions of ourselves and our members. One of the key Check-ins we had in January looked at what we all learned from the previous year and I have been asked on several occasions to publish the discussion.

This would take ages to do so and frankly my experience is that most people would not stay the course so for the next few weeks I will list one of the nine keys that came from the discussions and my take on them.

This week: When the chips are down you find your true friends!

Ok so you have heard this on several occasions I am sure, but never more so in business. One of the biggest reason's members stay within the practice is our community and how as individuals we have access to true help, particularly in times of stress…

Last year was stressful for all of us and some of our members business have seen very challenging times. Frankly, it will be the same in 2021 and there is always a point in our business where we need help or advice or at least an open ear from individuals who have either been there or know a way to move things on in a positive way.

I have to say when we started the practice six and a half years ago the one thing, I didn't see coming was the level of open support from our members who are so giving in nature with 2020 simply heightening their resolve to keep people going.

We all need communities and the stronger they are the better we all feel particularly when feel we are valued within them. I am so grateful we have built the practice with such good people and it has such a collective attitude to serve and support.

The members of the practice are true friends and long may it continue.

If you feel you need more support – simply ask us, you know where we are.

Until the next time…

Peter Roper.