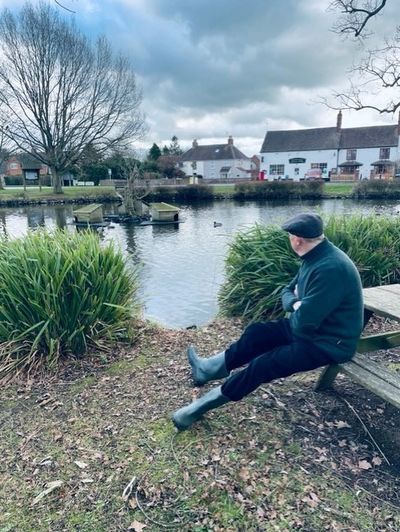 As we spend more time on face-to-face events, I have noticed a worrying trend…
I have also noticed the same trend on social media…
There is a lot of noise now with people looking as if they are busy. Yet at the same time, I have had numerous conversations with the same individuals and businesses where the conversation has always started by them and in the same way, along the lines of "have you noticed it has gone quiet?"
What they mean is that BUSINESS has gone quiet not necessarily the general noise.
My strong suspicion now is that we are going through a period of tiredness or perhaps burnout. The last two years have been challenging, with a stop-start life for many and then of course we have the challenge of wall-to-wall press coverage regarding the awful situation in Ukraine.
I have experienced this version of burnout myself recently - I wrote about it a few weeks ago and hence taking a day off to Aberdovey for Anny and me to recharge our batteries.
But I feel there is more to it than that. It's not just individuals that are tired, I feel the country is tired and in fact, I feel the world is tired. Right now, individuals, countries, governments, continents all want a form of stability, perhaps uniformity and most of all peace. They want their brains to be less full of STUFF, overloaded by constant pressure albeit in many cases self-inflicted through social media.
I see young children walking to school with heads bowed looking at their phones and we wonder why they are tired…
But this isn't necessarily new.
I have been here before in my life more than once. Both on a personal level and as a country.
The seventies saw rampant inflation, three-day working weeks, power cuts and unrest with people who were tired of things not working. Hence why many believe some of the greatest music was produced in the seventies because of this!
In my personal life in the noughties, I had to find the gumption (with help from the family) to recover from personal and business catastrophe, something at times I wasn't sure I was equipped to do.
Fortunately, I have learned some things in my life from great men and women, speakers, authors, and friends.
However, most of all from my Dad who was a man of few words. He taught me well by simply saying "get back up son!"
That was it, no flowery platitudes, no long missives, just that and with an expectant look in his eye. I wrote about this in one of my books "Running On Empty – thirty-seven mistakes not to make in business!"
What's the point, Peter?
For those of you who are struggling can I suggest doing what my Dad taught me just get back up – there are friends that can help you.
And for those of you, if it's going well now, congratulations and please then lend a hand to those who aren't having such a good time.
We will all get through these times – JUST GET BACK UP!
Talking about friends we have many in the Family Business Practice. Do make sure you get along to some of the most positive sessions you are likely to attend…
Until the next time…
Peter Roper.