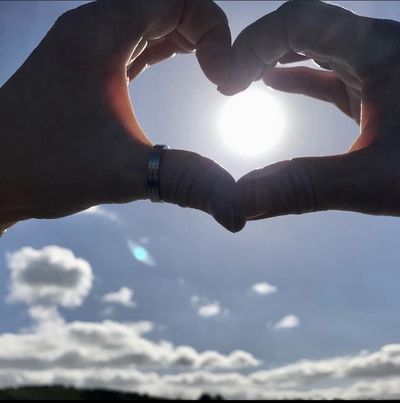 I have three core values.
Family.
Well, you would expect that from the Family Business Man now, wouldn't you?
Fun.
I prefer to have relationships with people who smile easily, who have a glass half full mentality and can embrace the world.
And Fairness.
Fairness is a big deal for me.
When I was a small boy both my parents used to say, "play fairly Peter" and that has stuck with me ever since both at home and in business.
It's the reason why I left corporate life at forty as I was fed up with an uneven playing field.
Recently we have seen instances in Fairness being quoted more often and hopefully for the right reasons.
Olympic swimmer Sharon Davies campaigned for fairness regarding transgender swimmers being allowed to compete in women's swimming competitions. The governing body FINA has agreed.
It would seem that we are looking at a summer of discontent with certain unions looking to hold the country to ransom such as the Rail network, doctors, bin men and I must say to me bizarrely, barristers, as inflation really bites.
Are they being FAIR?
One or two organisations are not playing fair currently and making the holiday industry pay. Airlines, airports, and associated suppliers are not rising to the challenge post covid, and we have chaos as a result.
How can a travel company or airline continue to book holidays and flights when they have known for months there would be insufficient operational volume to handle things?
Are they being FAIR?
And I think we all know about suppliers' prices are increasing on a regular basis.
I think we must face the fact in 2022 we have increasingly turbulent times. Many individuals and businesses are feeling the long-term effect of covid, escalating price rises, staff shortages and a general feeling of tiredness, anger, and disquiet.
However, it is reasonable to suggest that whilst this all seems exceptional if we look at each decade, we have always faced challenges, unhappy despots, poorly advised politicians, a press baying for a scoop and much, much more.
How do we do the right thing for our family business clients?
In fact, are WE being FAIR?
What's the point, Peter?
So, for me at least it's about going back to our core values.
Dealing with clients and prospects with respect and above all Fairness.
Fairness cuts both ways as by definition it's about both sides, both parties having an equitable conclusion to a situation.
Whether it be passing on a price rise because of material costs, travel increases due to petrol prices, or a workforce that is feeling the pinch on their taxable income – PLAY FAIR.
PLAY FAIR with your clients and prospects and in my experience, good people play fair back and have long memories for those who supported them in troubled times.
Run your business as FAIRLY as possible.
The Family Business Practice is a vibrant learning and development community full of great people and businesses who in many cases give of their time and expertise to help others, PLUS do business together where appropriate!
CLICK HERE to see the latest events and book on soon – you will be glad you did.
Go on you know you want to!
Until the next time…
Peter
Peter Roper The Family Business Man