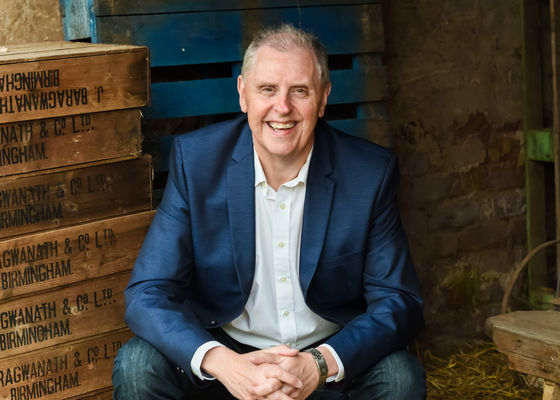 Does your family business need a new manager bounce?
Ok, I don't do sports analogies too often, principally because I know many of you are not into sports, however, please hear me out until the end of this missive…
I have always been keen on sports and motor racing and football have always been close to my heart although frankly most things if they are competitive interest me.
This weekend my football team Aston Villa (yes, I know you know that) won their first away game of the season at Brighton. The team's new manager Unai Emery has won two of his first three games in charge (and could have won the third too!) a real change of fortunes.
Many pundits in football call this "new manager bounce" i.e., when the new boss comes in everyone is looking to impress and, in many cases, retain their jobs, football is a job after all.
As ever it will remain to be seen if this is just bounce or the grassroots of some serious new management bringing out the best in the current squad and naturally I hope it's the latter…
When Mattia Binotto took over as Principal of the Ferrari Formula One Racing team in 2019 the team had a bounce and in fact, this year, at least in the early races, looked to have produced something very good indeed. However, there have been a series of catastrophic decisions (some quite bizarre) which have meant the team has underperformed, much to the dismay of the Tifosi, the fanatical Ferrari supporters.
So, two organizations, two new managers one seeming to have started well another looking to rebuild on early promise and perhaps a false dawn…
What's the point, Peter?
The challenge we all have with our businesses is that WE ARE THE MANAGER! We are not bringing in someone else to see what they can do, so we are stuck with the good and not-so-good of our own personal abilities. This certainly means at times we can be stuck in a rut, stagnate, or worse.
When the going is good it's fine but when the chips are down what can we do?
May I suggest utilizing the brains of others at your disposal?
Perhaps Networking or Mastermind groups you are part of...
Organizations that can provide support such as Chambers of Commerce etc
Or even, dare I say find a facilitator or coach that can help you through?
I am a member of a mastermind group and have had support from coaches and facilitators for many years because I know that I don't have all the answers.
Be aware it can take a long time to find the right person or organization but believe me it will be worthwhile, after all, no man or woman is an island, and we all need support…
… and a gentle prod, if you think I can help you know how to find me…
Just sayin'
Until the next time.
By the way:
I have introduced a simple tip of the week by request and this quarter it is on the most important of matters in business – TRUST.
Take note below and do look out for our new initiatives – you won't be disappointed!

The Family Business Practice is a vibrant learning and development community full of great people and businesses who in many cases give their time and expertise to help others, PLUS do business together where appropriate!
CLICK HERE to see the latest events and book on soon – you will be glad you did.
Go on you know you want to!
Until the next time…
Peter
Peter Roper The Family Business Man