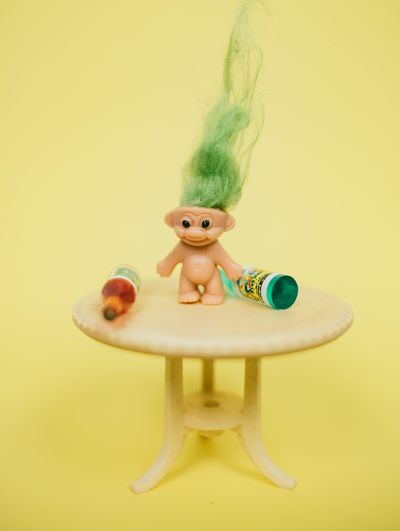 Have your suppliers gone 'Goblin mode' for your family business?
For several weeks now we have had a running battle with a very well-known telecoms company who out of the blue decided to give our phone line to someone else.
The endless number of hour-long phone calls has staggered me and proven how inept and apparent lack of accountability this organisation has towards its business clients.
Perhaps they are potentially suffering from Goblin Mode – a word officially recognised by Oxford University Press as word of the year 2022.
To quote from Oxford and the BBC :
According to Oxford University Press, which publishes the Oxford English Dictionary, it is a slang term often used in the expressions such as "I am in goblin mode" or "to go goblin mode".
It went on to explain it as "a type of behaviour which is unapologetically self-indulgent, lazy, slovenly, or greedy, typically in a way that rejects social norms or expectations".
Perhaps some of this description could be considered to describe the attitude of said telecoms giant – hiding behind long waiting times to speak to individuals, who then pass the buck umpteen times, and when you finally find someone who understands the challenge they are powerless to take control.
If this seems like a rant from a usually half full, positive person it's because I care that this attitude is considered to be acceptable.
Family businesses simply cannot operate this way.
Contrast this with our Christmas Bash at Hogarths Stone Manor a few days ago. Nothing was too much trouble, all organised as discussed and at a level just the same as pre-pandemic and all with a new set of staff. That's called continuity and surprise, surprise it's a family business!
What's the point, Peter?
Family businesses can't afford to take a Goblin Mode attitude with their clients as they will simply go elsewhere.
We often hear organisations say that they go the extra mile, well I am of the opinion that's just the norm these days...
…And if one of our suppliers doesn't understand this simple premise then it's time to move on from them don't you think?
Avoid allowing suppliers to mess up your life because they are in Goblin Mode and find ones who truly appreciate you as a client.
Or face the consequences of being let down with the incumbent loss of time and revenue to your business.
Just sayin'...