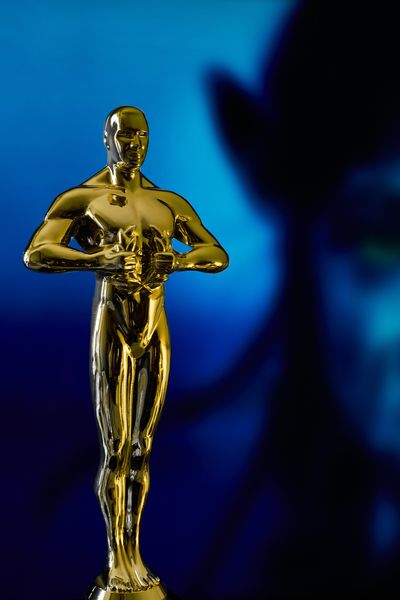 Do you have a version of the Oscars for your business?
As I type this Thought4The week, I notice that the Oscar nominations for 2023 have just been announced. Several of the big films of 2022 have been nominated, not least the Tom Cruise epic Top Gun Maverick which we have already seen twice, and it's a very enjoyable film!
However, for 2022 I would suggest a very different film of equal quality but perhaps a less publicized film called Living, which stars a now Oscar-nominated Bill Nighy for best actor. Something, I think he may not win, but thoroughly deserves the recognition.
If you haven't seen this film, I strongly advise you to do so. It is a classic British film and Bill Nighy plays it extremely well. Plus, you will feel good about life after you've watched it.
Having said that if you watch Maverick, you'll also have a great, enjoyable time it's a great yarn full of adventure and particularly good on a big screen!
Now is also the time for being nominated for Business Awards.
We were lucky enough to be nominated for a category within The Technology Supply Chain awards last year and were Highly Commended (in other words came second!). Something that gave us credibility, a thing to celebrate, and some recognition.
As we speak, I'm reminding everybody again there are only a few days left to be nominated within the family business section of The Midlands Service Excellence Awards run by Henrik Court. Do consider entering these awards as they are a highly respected and influential regional awards programme that is well run and well presented. Having had past winners within the Family Business Practice, they will lay a testament to the fact they have had great recognition from the process.
Recognition of our talents and our businesses is a very important part of our reputation within the marketplace and something not to be taken lightly. Our clients and of course our prospects will take notice of it…
What's the point, Peter?
Whilst there seem to be many awards these days it's important to notice those awards that are meaningful and relevant to your set of circumstances with your business.
To be recognised by your peers is a great thing. Certainly, in my career, I've had several awards through the Professional Speaking Association, of which I have been a member, board member, and National President for the last twenty-two years.
People take notice of these things, and so in my chosen field, It is a badge of recognition.
So, the question is, what about you?
Have you got a badge of recognition?
Is there something you can strive to achieve?
Do take notice of these things and be clear that whilst it may not mean a lot to you personally, it can mean a great deal to those who are closest to you. Maybe it's the team that operates for your business or perhaps a family member.
Or maybe, just maybe, it might even be you!
So, how about nominating yourself or your business somewhere… it could be good for your business.
Just say'in...
Until the next time...
If you would like to meet some great people why not attend one of our events in 2023?
CLICK HERE to see our latest Practice events and apply to book on– you will be glad you did.
Go on you know you want to!
Until the next time…
Peter
Peter Roper The Family Business Man