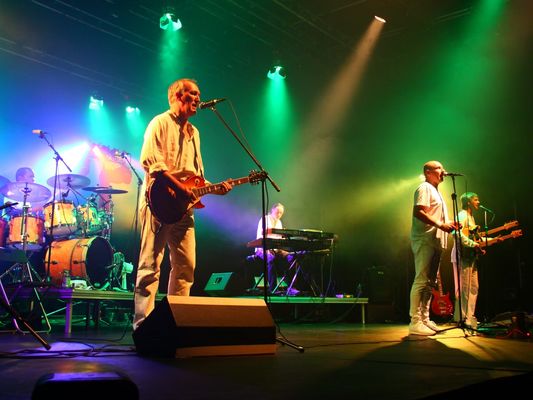 Time is the biggest challenge for all of us and not just in business.
It's been an interesting few days!
Most of you have probably heard of the band and the music of Genesis who have been around in various guises for a long time.
Time of course waits for no one.
If you look at lead singer Phil Collins and understand his health challenges in recent times, it's clear that time does catch up with all of us.
But they are still playing…just!
This weekend we went to the Swan Theatre in Worcester to see a Genesis tribute act called G2 Definitive Genesis. We have watched them for several years and they really are top musicians hence their concerts are usually sold out. They are getting on in years too but their clear love for playing the music transcends age, at least whilst on stage.
When I looked at the audience the average age was now appreciably older than the last time we saw them, pre covid, unfortunately including yours truly!
Also, at the weekend it was the first race in the Formula One calendar and an easy win for a young Max Verstappen and Red Bull Racing. However, the race belonged to the old stager Fernando Alonso. In his first race for Aston Martin Fernando drove a superb race to finish on the podium in third place and at the age of nearly twice that of Max!
This week my co-author Lesley Morrissey and I finished putting pen to paper for our forthcoming book the Reputation Gap which will be my sixth book at the age of nearly sixty-seven. I will refrain from commenting on Lesley's age as it would be unchivalrous!
It would seem the older ones are still having fun!
Yet I have also recently had a conversation with a friend in their late twenties running their admittedly fairly new business, and they feel as if the process of running a business has aged them significantly to a point of exhaustion.
What's the point, Peter?
Running our own business is a mixture of blood, sweat, tears and then more sweat.
Businesses are tiring, infuriating, stressful, and at times just simply overdemanding.
For most of us, we counter the demands by applying more of our physical time with long hours, many days, lack of holidays canceled trips with friends that go out of the window, and much more.
The challenge is we can become all consumed and in doing so become less efficient in the process.
The win by Fernando is not just about his talent, which is considerable, it is a combination of focus and applying his time more wisely. He knows it is his most precious asset and applies himself accordingly not letting incidental 'stuff' get in the way.
Lesley and I have written our new book in under three months by concentrating our efforts and not letting other things distract us.
My young friend in the business is yet to learn that discipline, which tends to come with age, of saying no to things that can get in the way.
My question to you this week is simply are you allocating your number one resource (time) well or are you just giving it away and perhaps far too cheaply?
Time, once given, is unrecoverable as you simply can't get it back.
As we left the auditorium on Saturday night, I couldn't help wondering for some of us whether that would be the last concert…
I'm glad Anny and I made the time to see it.
Make sure the time you give away is for a good reason.
Just sayin'

Peter