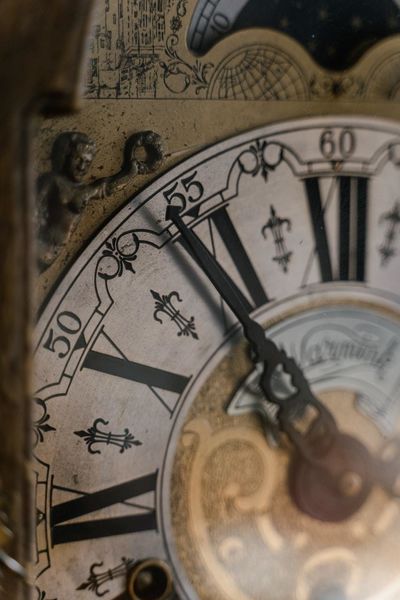 Family businesses understand that reputation is a ticking clock…
The recent debacle between the BBC and Gary Lineker has been very well documented.
And I don't propose to go into the ins and outs of it.
However, for those who are not into football and don't understand what the hullabaloo has been about, in short: The figurehead of the iconic BBC Match of the Day football programme, Gary Lineker, made a comment on twitter a few days ago which the BBC considered to be outside its publishing guidelines.
Lineker has something like eight to nine million Twitter followers and has considerable clout in the arena. The BBC felt he had overstepped its guidelines of impartiality and decided to take him to task over it.
Regardless of the ins and outs or of the many people who have politicised the debate, the situation has been handled badly by both sides in my opinion.
Both the reputation of Gary Lineker and the BBC have been tarnished because of the lack of attention to the guidelines necessary to allow all sides to have clarity on what was acceptable or not.
As of today, both sides are saying they are happy that guidelines will be published after an independent assessment, for fairness, it would seem.
Both the BBC and Gary Lineker will have to rebuild their reputation and credibility in the marketplace. Fortunately for both, they have the strong financial muscle and a long career path which will help them to do so.
It should never have gone as far as it has.What's the point, Peter?
I advocate a reputation plan and especially for all family businesses.
As a reminder reputation splits into four key areas.
Reputation creation, management, development, and re-creation.
For many of our family businesses, from solopreneurs to major established businesses, we don't have the same muscle that these two have.
We live or die by what we do.
We get paid for what we've done in the past based on our track record – our REPUTATION!
It is therefore essential that we take real notice of situations that can impact a reputation positively or negatively and the way to do this is to have an actual Reputation Plan.
SHAMELESS PLUG: We go into a lot of detail about this in the book the Reputation Gap, co-authored by me and Lesley Morrissey which is published on May 12th. We are very much looking forward to sharing more information on how to plan and develop your reputation in the near future.
Details will be available in a few days' time!
But for now, I would ask you this simple question.
If you don't plan your reputation, who else will?
Are you happy to rely on everybody else?
Should your reputation be uncontrolled, or would you rather map it out to get the right message across to those who need to know exactly what you feel your reputation stands for?
If you need help with this, you know where we are, and I suggest you take our sixty-second scorecard as a starter for ten which is listed below...
...and then take advantage of a 30-minute free consultation with me, to see how you can do just that.
Just sayin'.