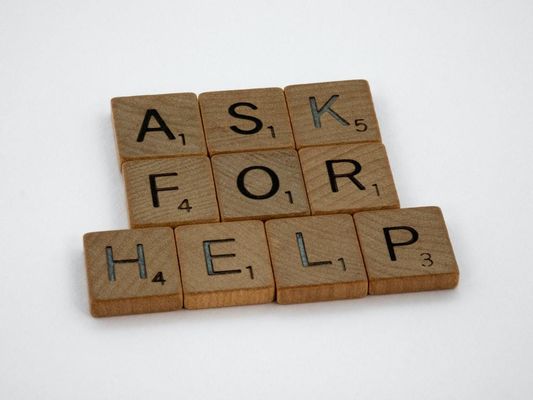 Don't be scared to ask for help in your business.
The last few days have been very busy.
We have spent a lot of time on the launch of our latest book The Reputation Gap and thank you to everyone for your kind words of support. My co-author Lesley Morrissey and I are far from finished though.
This week as promised to those who purchased the book on Friday, we are running a series of webinars on how to use your reputation to its best effect and it's full on. Together with our usual monthly Family Business Practice Huddles, it's a busy time.
At the start of the week, I also attended a mastermind group that I have been a part of now for many years and it gave me the opportunity to ask my peers for advice on a couple of areas in our business that have in truth been troubling me for some time.
The beauty of a well-run mastermind is that over time the group can be trusted to give honest feedback which in business is something hard to find. I trust the suggestions from the group because I know all their ideas are coming from a good place, plus the combined number of years of knowledge in the group is both considerable and invaluable.
The conversation helped me to come to a decision on what's next in these areas and I am now committing myself to moving forward with actions to address my concerns.
What's the point, Peter?
In my forty-plus years of business, the one area I have always struggled with is asking for help for myself. For others, I find it very easy, but I was brought up by parents who always said to stand on your own two feet and not to be reliant on others. After all their generation (the make-do and mend one!) had real challenges and it taught them to be self-sufficient.
I have also found this is a typical British mindset and have come across the challenge with most people in the business!
Luckily for me with both the mastermind group and of course members of the Family Business Practice I can tap into the combined knowledge of hundreds of years (perhaps thousands!) of experience. I just need to remember to ask!
How about you?
Do you have a pressing challenge that needs a chat with someone who doesn't have a vested interest other than seeing your success?
You know where I am.
Just say'in
Until the next time.
Peter