Member Support Programme
Do you need someone to help you in your business, with good values, who wants you to succeed, to help you along the way and who has over forty years of experience to guide you?

A practised ear, business acumen, plus a collective group of people who can help you and, at a ridiculously low investment that's less than the monthly price of a Sky Sports package?

Perhaps the Practice Support Programme might be for you...

And it doesn't cost an arm and a leg!
Why this support programme and why would it be good for me?
Well in our experience it can be a lonely place running a business as, at the end of the day, you make all the decisions!
Ones that can have fundamental consequences for both you and those close to you.
The challenge is we don't know what we don't know! Sometimes we make decisions as we go along with little experience to back our thoughts, hoping for success.

"The Practice Support Programme is a very welcome additional offering from the Family Business Practice. Based around the sharing of expertise from Peter Roper and the participants and also on the premise that it provides a supportive and friendly forum for small business owners to discuss issues, to learn from each other and to develop their business. This has been especially so this year with the general level of isolation that we are all experiencing but I would expect to have the same feeling of support from this programme in more normal times. I look forward to the monthly meeting and consider it a valuable use of my time!"
Ian Jarvis, Founder of Vertis Accounting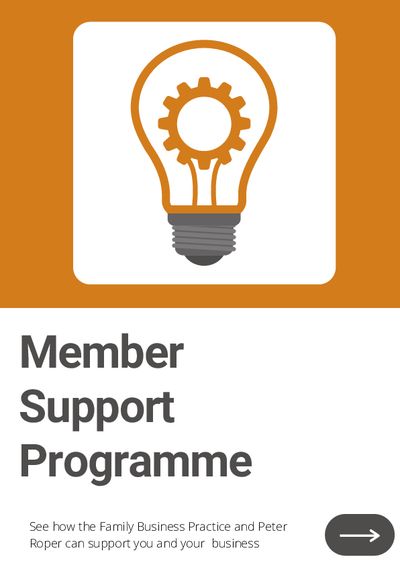 The next step afterwards is simply to get in touch with Peter Roper...Go on you know you know you want to!