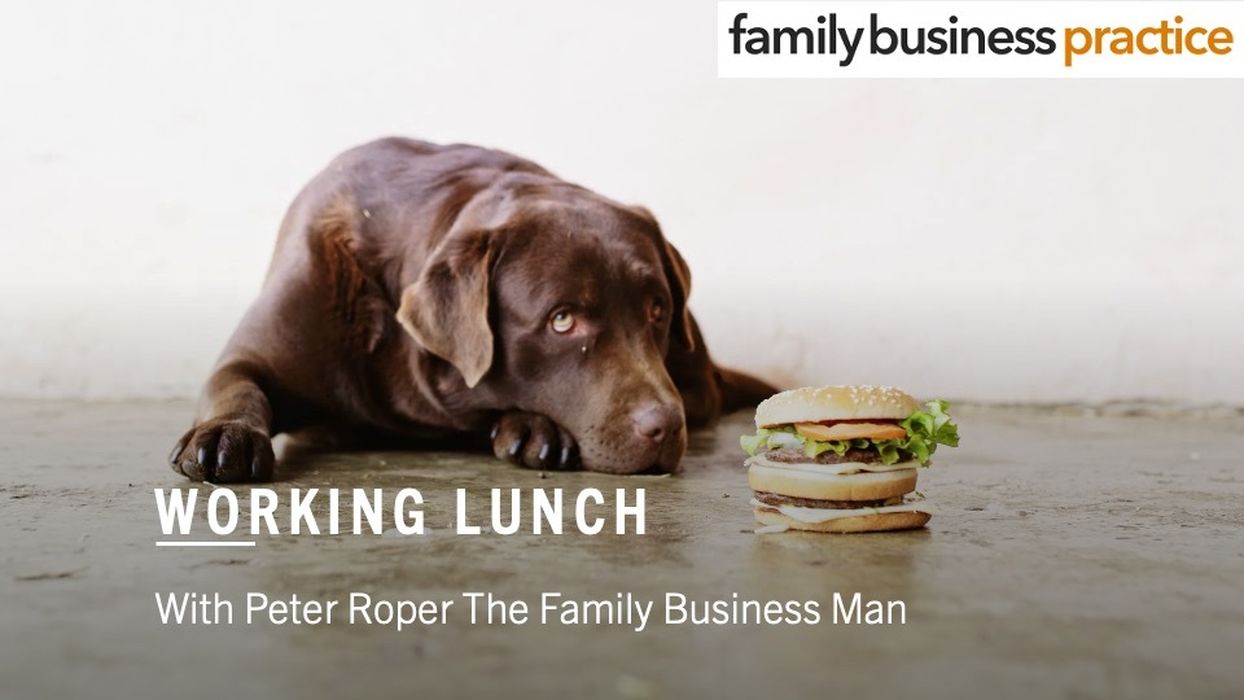 Peter Roper Check in to our LIVESTREAM Working Lunch With our guest Peter Doggett
Focus on choices – your choice
Free to attend
6 Spaces Remain
---
Working Lunch Sixty minutes of news and comment LIVESTREAM for Family Businesses
Check in to our LIVESTREAM Working Lunch
The show provides a cost-effective and modern way for our businesses to thrive and connect with our target audience.

Our members and guests gain Visibility and Exposure, provide and learn from the latest Educational Content, and gain a sense of Competitive Advantage.

Plus the opportunity to create Community, Build Brand Awareness, and when appropriate focus on Marketing and Promotion.

PLUS it's simply fun!
---
"Don't get so busy making a living that you forget to make a life." – Dolly Parton
Please attend our weekly positive LIVESTREAM Working Lunch Check-in session jammed packed with positive input from members and guests alike, chaired by the Founder of the Family Business Practice Peter Roper The Family Business Man.
This will comprise a presentation highlighting successes and failures, plus comments from attendees to pick up the latest trends, market information, and experience our membership can provide.
This FREE session lasts for just sixty minutes and is primarily for members of the practice.
However, we can accept non-members by prior appointment with Peter Roper if space allows.
For more information and to book as a guest please contact Peter at
Peter@familybusinessman.com
---
Book your place